Press Release - SAIL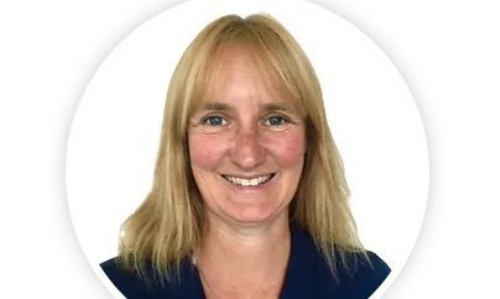 Salisbury special school takes significant steps towards official opening
Salisbury Academy for Inspirational Learning agrees signs funding agreement with the Department for Education
New principal secured as part of the penultimate steps ahead of official opening
Reach South Academy Trust is pleased to announce that the Salisbury Academy for Inspirational Learning (SAIL) has signed its official funding agreement with the Secretary of State for Education. This is a significant step forward for the soon to open special free school which means it can now be officially named on the Education, Health, and Care Plans for students applying for places at the Salisbury special school provision.
Signing the funding agreement also means that Reach South Academy Trust can proceed with its plans to recruit a number of teaching and support staff to facilitate the opening of the school this autumn. This will ensure a smooth start to the new term when SAIL opens.
SAIL will open in temporary accommodation based at the sites of Sarum Academy (currently the home of Springfields South) and Pembroke Park Primary School, until refurbishments at the school's substantive site on Wilton Road are fully completed in early 2024.
The Trust is also delighted to announce the appointment of Carol Grant as Principal Designate for SAIL. Carol joins the Reach South family from Brunel College, The WASP Centre, an independent Alternative Provision which was graded 'Good' by Ofsted in October 2021.
Carol is also Partnership Director for the Wessex Partnership (the secondary Headteachers' group) and was previously Headteacher at Pewsey Vale Secondary School. Carol will take up her post in May this year, ahead of the school's official September opening.
As an experienced headteacher with a proven track record of school improvement, Carol is passionate about facilitating an educational environment where young people feel supported to flourish and able to achieve success both within and beyond school.
Carol Grant said:
"I am excited by the prospect of leading SAIL, as it will be a unique opportunity to work in a first-class, purpose-built facility, with the space and resource to deliver the high quality of education our students deserve. I am looking forward to working with colleagues both within and beyond the school to provide coherent support to young people and their families in Salisbury and the surrounding area; giving them the best chance of success."
"I strongly believe that when you 'treat children as they might become, rather than as they are', they rise to meet your aspirations for them and often surprise themselves as well as everybody around them!"
Dean Ashton, Chief Executive Officer at Reach South Academy Trust, said:
"We are all delighted to sign this funding agreement to confirm with the Department for Education that SAIL will be supported to open this autumn. This has been a rigorous process, but now we can start recruiting the high-quality team who will staff this much-needed provision.
"It is fantastic to start this recruitment process by confirming that Carol Grant will be joining our trust as Principal Designate for SAIL. Carol is a wonderful school leader who is eager to get started and will be integral to making sure the school opens smoothly in September.
"We will continue to keep our students, parents and the local community updated on the project's progress as we near our opening, and we look forward to being able to show people around the new facilities as soon as they are available."
Cllr Jane Davies, Cabinet Member for SEND at Wiltshire Council said:
"At Wiltshire Council we have a clear long term plan to ensure there are sufficient places across Wiltshire for children and young people with SEND. We have been working closely with our partners, and we are delighted to share this latest information on SAIL. This is good news for our SEND families in the south of Wiltshire, and we are delighted that things have moved on, so we can look forward to SAIL opening this September."