UTC Plymouth Post-16 Centre Proposal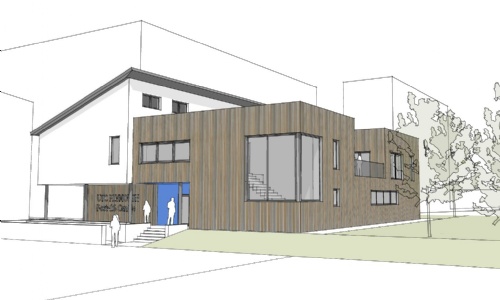 **CONSULTATION IS NOW CLOSED - 24/01/2023**
Reach South Academy Trust is pleased to consult with regards to a proposed new building on our UTC Plymouth site to provide our students additional new teaching space, in the form of a Post-16 Centre. The new facility is proposed to provide 6 new classrooms, an engineering and digital technologies workshop, a common room with kitchenette, a careers office and study space. You can see more details of the proposal on the attached document - UTC Plymouth Post-16 Centre Proposal Consultation December 2022.
The new Post-16 Centre is not being proposed to provide additional places in college. We are making no change to our Published Administration Number (PAN). Instead, the new building it is to provide much needed permanent new classrooms that we require to support our existing Post-16 STEM (Science, Technology, Engineering and Maths) curriculum. This follows the recent necessary demolition of the former Vocational Centre on site, which was no longer habitable.
We intend to make a planning application in the early Spring of 2023. Subject to a successful capital funding bid and all necessary consents, we intend to have the new building open to students in September 2024.
We would welcome any comments you may have about the proposal be returned by Tuesday 24th January 2023. Please send any comments to operations@reachsouth.org. A public meeting has also been arranged to take place at UTC Plymouth, Park Avenue, Devonport, Plymouth PL1 4RL on Monday 16th January 2023 (4.30pm to 6.00pm), where comments can be raised.
Kind regards
Ian Carnwell
Director of Operations, Reach South Academy Trust