Malmesbury Park - Proud Winners of the Dorset Art Prize 2021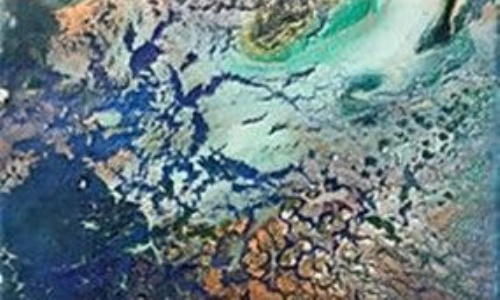 The Dorset Art Prize was established by Bournemouth and School College in 2014 with the support of Dorset Community Foundation. The key objective of the Prize is to actively engage with all aspects of the community through encouraging and helping to create a broader, more inclusive vision for art locally. This year (2021) a new prize category for schools – the Primary School Art Prize – was introduced. The theme of the 2021 Art Prize was Narrative.
The winning art was created by children from Year 3 through to Year 6 and was part of a wider project inspired by David Attenborough's Perfect Planet. The children thought about how the preservation of our planet was the only way our story would continue. This theme was included in all aspects of the art and, considering the needs of our planet, the resources used to create the artwork were recycled, repurposed and reused.
We are very proud and excited to have won the inaugural Primary School Art Prize and would like to thank everyone who supports us in keeping Arts at the centre of our school. We have already decided what we are spending our prize money on – a new video camera, which the children and staff can use to record our amazing artwork and create films and performances to share with the wider community. Special thanks goes to our Art Lead, Miss McPherson and her Arts team, curators of our submission, who work tirelessly to give our children as many opportunities as they can find to develop their creativity through the Arts.